Plein Sud
PLEIN SUD
110 sqm, sleeps 8
This apartment is facing South with large balconies. The view on the \"Cimes Caron\" is stunning and you'll also see skiers on the foreground as it is ski to the door.

With 110 sqm, it can sleep comfortably 8 people with 4 bedrooms. The living room is at the middle of the apartment. It offers a comfy lounge with fireplace, a dinner area and a functional kitchen. Downstairs, there is a private sauna.

The apartment is rented with great services. It includes linen, daily cleaning, and daily breakfast.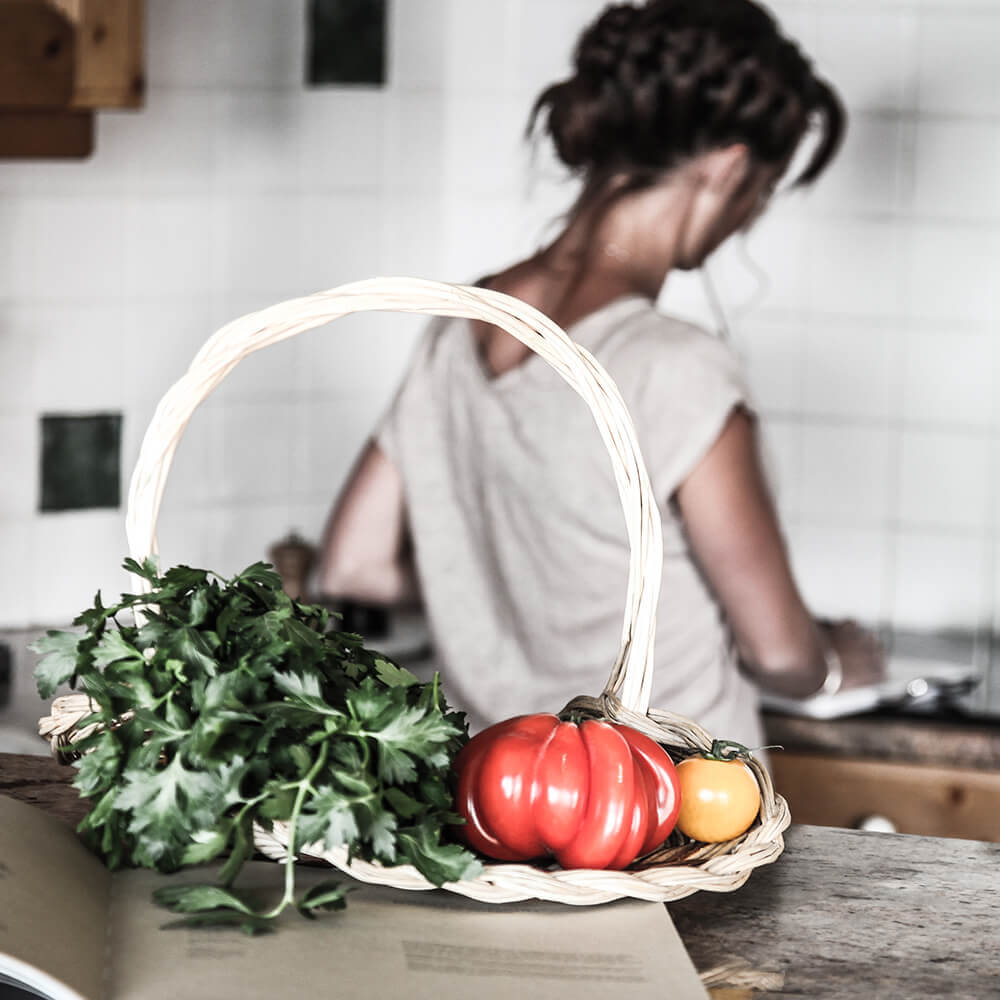 A premium service
We designed the cottage Eternal Snows so that you feel at home in Val Thorens year after year vacation time .
More information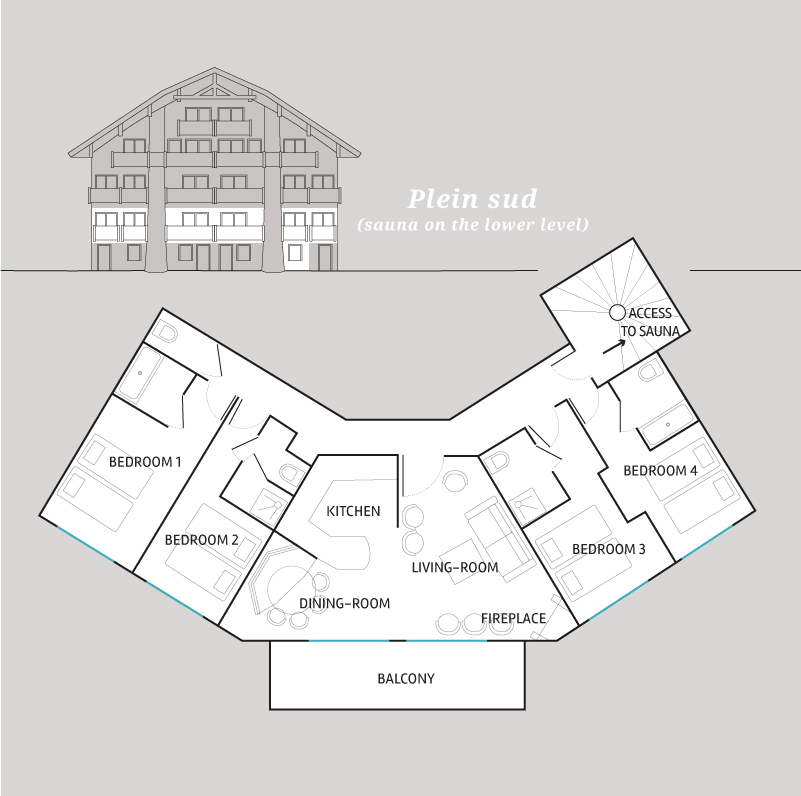 Detailed information
On one level :
- Kitchen : hobs, Large fridge, freezer, oven, microwave, dishwasher, Nespresso coffee machine
- Living room : Large sofa, leather armchairs, flat screen TV, Apple dock, Nintendo Wii, open fire, balcony, long chairs, blankets

- Bedroom #1 (end of the corridor) : 2 twin beds (90 x 190) can make 1 double bed, TV, safe locker
- Bathroom #1 : bath, bassin, hair dryer
- WC

- Bedroom #2 : 2 twin beds (90 x 200) can make 1 double bed, TV
- Bathroom #2 : shower, bassin, hair dryer, WC

- Bedroom #3 : 2 twin beds (90 x 200) can make 1 double bed, TV
- Bathroom #3 : shower, bassin, hair dryer, WC

- Bedroom #4 : 2 twin beds (90 x 200) can make 1 double bed, TV
- Bathroom #4 : bath, bassin, hair dryer, WC

Downstairs :
- Sauna and bathroom
- Ski locker with boots dryer
Services included:
Chalet services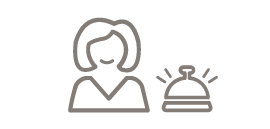 - Daily breakfast of your choice
- Daily cleaning
- Beds (with duvet) made before arrival
High end features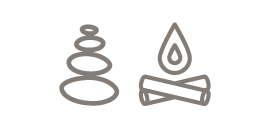 - Private sauna
- Mini safe
- Real stone fireplace (with wood included)
Ski to the door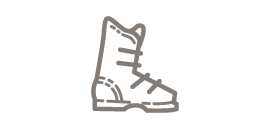 - Ski in ski out
- Ski locker with boot dryer

A connected chalet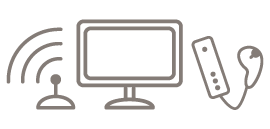 - Wi-Fi internet access
- TV in every bedroom
- Nintendo Wii
Guest reviews
Comments
- thursday 17 march 2016

- thursday 17 march 2016

- monday 11 april 2016

The staff were very helpful and lovely.

- tuesday 19 april 2016

Magnifique établissement rien à dire que du bonheur , merciiiiiiiiii

- tuesday 19 april 2016

A beautiful chalet in prime location to the slopes, ski school, ski hire and resort. Perfect for families and groups of friends. A relaxing retreat with the little extras that make it special.

- wednesday 27 april 2016

- thursday 09 february 2017

- monday 17 april 2017

Overall a very pleasant stay. Friendly und helpfull. Top location next to the slopes.

- monday 05 february 2018

Chalet très bien situé. Très belle vue sur les pistes. Personnel très sympathique et attentionné. Petit-dejeuner parfait. Appartement propre et bien équipé.
Nous venons chaque année à Val Thorens, et celui-ci est notre préféré.
Merci encore.

- saturday 10 february 2018

Dining area too cramped

- thursday 01 march 2018

Nickel !

- friday 27 april 2018

Thanks for a great week. Excellent location and friendly / efficient team running the apartments. Looking forward to returning next year

- thursday 21 february 2019

- sunday 17 march 2019

- tuesday 11 february 2020