As a guest of chalet Les Neiges Éternelles, you will benefit from competitive rates for your ski equipment. Our shop ESKIADOR is only few steps away from the chalet.
ESKIADOR Sport 2000 team are specialists in all ski and snowboard equipment. They will always be at your service to give advise, provide any repairs if necessary and ensure you have the most suitable equipment.You can then make the most of your holiday in a peaceful state of mind .
Our expert bootfiters, Sébatien, Benoît and Yoann are all S3 qualified technicians by SIDAS. This qualification enables them to offer you made to measure ski boots, meaning you can enjoy your time on the mountain with perfect fitting boots. They are also qualified to remodel liners with thermoform technology.
Aside from a tailor made service, the skishop provides advanced equipment from the best brands. You can also buy your ski gear from a large prestigious selection or mountain dedicated accessories. The skishop team also offers a storage service for your material that is totally free.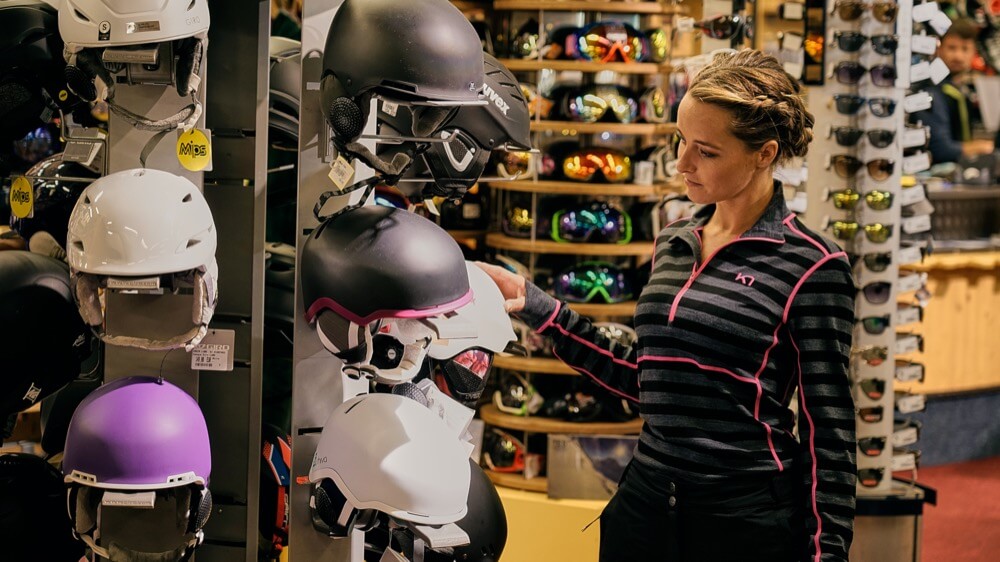 ESKIADOR ski shop is an ideally located shop with highly qualified technicians.
Book your stay in our chalet Les Neiges Éternelles and enjoy the many benefits which ESKIADOR Sport 2000 skishop has to offer.