The legendary Val Thorens ski resort offers you to dive under Lou lake and experience a unique moment, out of time.
Before diving in the freezing water, an Initial Approach March is necessary. It will take you no more than 40 minutes walking with snowshoes or using cross-country skis, while you'll be admiring a beautiful landscape remote from any housing, slopes or any human settlement. You'll feel completely cut off the world and it's stress.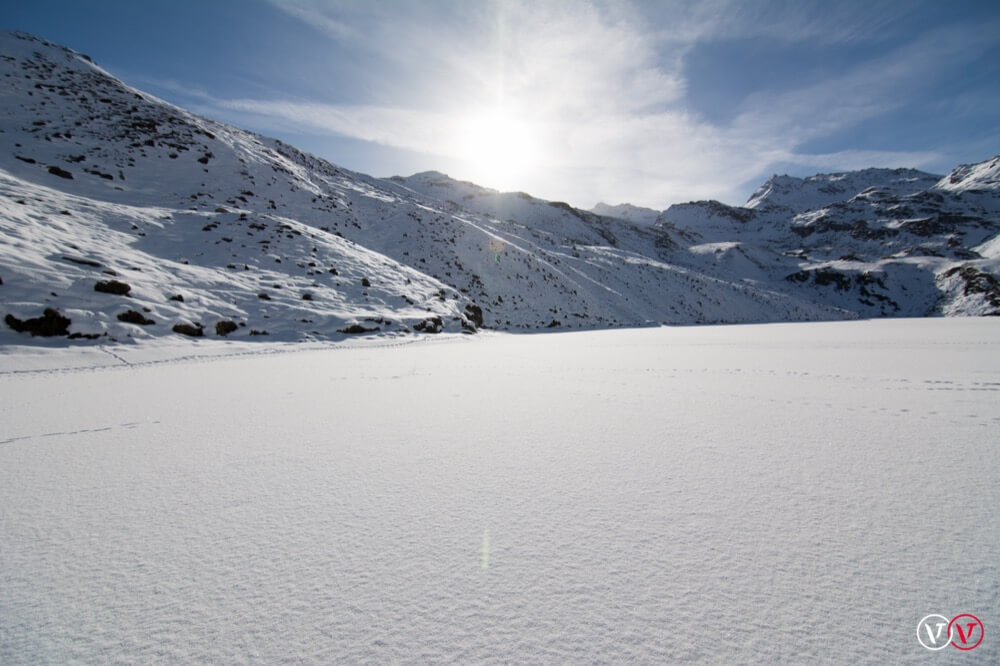 The experienced team will provide you special ice diving gear: neoprene dry suit, impervious gloves and a diving mask. You won't feel the freezing cold of the water you'll dive in. You'll fell a rush of adrenaline while you'll leave the snow and ice to immerse yourself under the ice surface. Now, let yourself be carried away by the calm and serenity during 20 minutes and always mentored by professional divers to safely enjoy the activity. Once you're use to the atmosphere, you'll start playing with the bubbles, admiring the lights show, discovering your new breath rhythm - discover a new wild world!
Once you've done, you can warm up in Le Refuge du Lou, where they can also prepare a traditional Savoyard meal for you to finish a perfect day.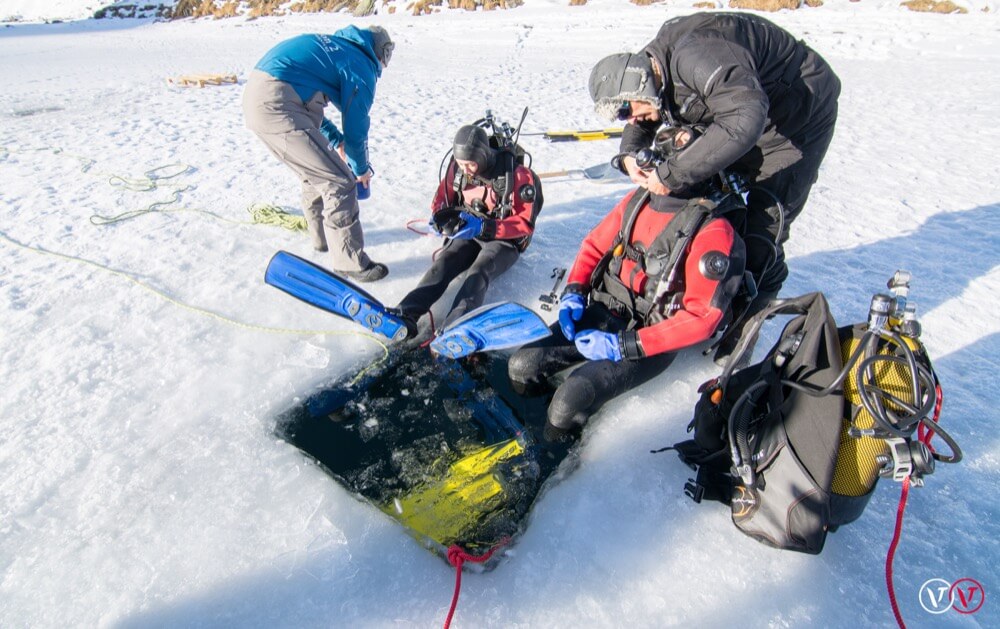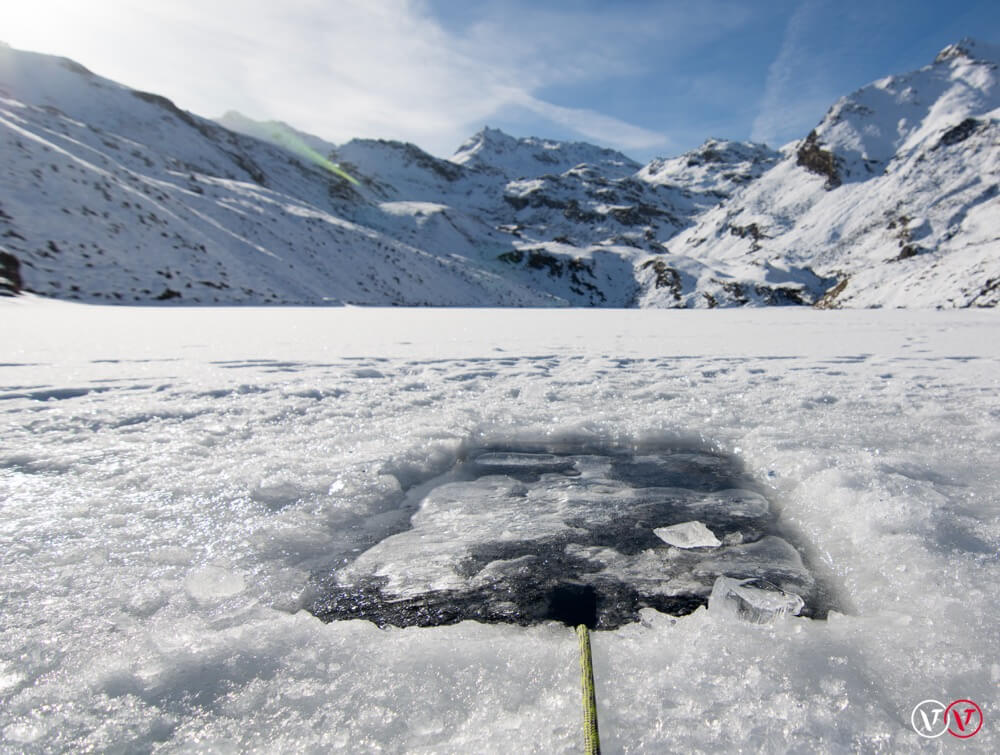 Try a new original activity, open to all from 16 years old and even beginners!
For further information: https://www.valthorens.com/en/activity/ice-diving